| | |
| --- | --- |
| Posted by Chad on May 4, 2010 at 7:59 AM | |
Sometimes I hear people talk about what they should do or could be doing "if..."  Well, get on with it.  There's no time like the present, right?  In all my research, I read about people who wait until they are 60+ years old to start moving again.  To start eating living a natural existence of movement and eating less processed crap.  The question I have is...why wait?
You've heard me talk about my beliefs in learning something new.  Learning a new skill to propel your performance, fitness, activities of daily living, or whatever the case may be.  It's true.  Don't let yourself grow stale.  (Yes, GROW stale!)  Keep things fresh, stimulate the mind, brain and body...all at the same time!!  This guy over the last couple years has learned a new skill to help his performance...you can too!!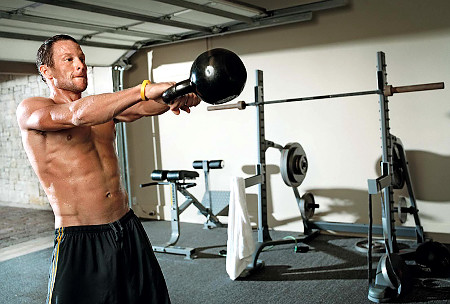 http://danjohn.net/2010/04/big-double-win-today/  Dan John puts it a little better than I, and more succinctly as well:
Question:  What time is it?   Answer:  Now.
Question:  Where am I?   Answer:  Here.
Enjoy it while you got it.
Put on your barefoot shoes, and go take a jog, or walk, or throw something!  Better yet, learn how to throw something while jogging or walking!!
GO!